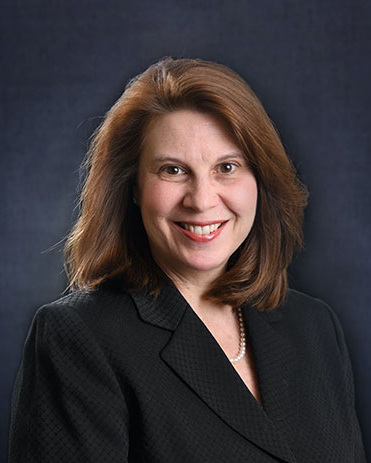 Anna L. Davis joined Gordon, Wolf & Carney, CHTD as "Of Counsel" in 2020 to lead the firm's SSDI & SSI practice. She has over 30 years of experience in disability rights, public health law and family law.
Ms. Davis held a faculty appointment in the Department of Health Policy and Management at the Johns Hopkins Bloomberg School of Public Health from 2011 - 2021, where her research focused on the ways in which law and policy can reduce health disparities and improve public health outcomes. She was the co-founder of the Clinic for Public Health Law and Policy at JHBSPH, which gave students real-world opportunities to apply law and policy to solve current and compelling public health problems. She also taught a family health course that examined the likely impact of policies, laws, and regulations on family health across the life course. She was a guest editor of a Special Supplement to the Journal of Law, Medicine & Ethics, 45:4, Winter 2017 and has co-authored a number of articles in the peer-reviewed literature. Ms. Davis was appointed in 2017 by Governor Hogan to serve as a Commissioner on the Maryland Lead Poisoning Prevention Commission. She also has served on numerous not-for-profit Boards of Directors over the years including the Boards of Advocates for Children and Youth and the Jewish Women's Giving Foundation of the Associated Jewish Charities. She currently serves on the Board of the Maryland Citizens' Health Initiative, Inc.
Ms. Davis is a lifelong Maryland resident. She received her B.A. from St. John's College in Annapolis, Maryland in 1985 and her J.D. from the University of Maryland Francis King Carey School of Law in 1990. In addition, in 2007, Ms. Davis was awarded a Master in Public Health from the Johns Hopkins Bloomberg School of Public Health. She is rated AV Preeminent® by the Martindale-Hubbell® Peer Review Ratings™ system, the highest possible rating and is a member of the bars of the U.S. Supreme Court, the U.S. District Court for the District of Maryland, and the Maryland Court of Appeals.
Our firm is ready to support you when you need it most. Let us know how we can help.
Bar Admissions
Maryland, 1990

U.S. Supreme Court

U.S. District Court, District of Maryland

Education
MPH - John Hopkins Bloomberg School of Public Health, 2007

J.D. - University of Maryland Francis King Carey School of Law, 1990

Maryland Law Review, Editorial Board

B.A. - St. John's College, 1985
Memberships
Maryland Association of Justice

National Organization of Social Security Claimants' Representatives (NOSSCR)
Awards
Martindale-Hubbell AV® Preeminent™ Peer Review Rated Attorney

The Maryland Daily Record Top Winner "Leadership in Law" Honoree (2018)
Publications
Journal Articles
Davis AL, Zare H, Kanwar O, McCleary R, and Gaskin DJ. Programs and Policies Targeted to Improve Access to Dental Care for Low-Income Adults and Children in the US: An Integrative Literature. J Dent & Oral Disord. 2021; 7(3): 1166. Available at: https://austinpublishinggroup.com/dental-disorders/all-issues.php

Gaskin DJ. Zare H, Kanwar O, McCleary R, and Davis AL. Predictors of Unmet Dental Health Needs in US Adults in 2018 (A Cross-sectional Analysis). JDR Clinical & Translational Research. 2021. DOI: 10.1177/23800844211035669

Davis, AL, Zare, H, McCleary, R, Kanwar, O, Tolbert, E, Gaskin, D, Maryland Dentists' Perceptions and Attitudes towards Dental Therapy, J Public Health Dent. 2020; 80(3): 227-226

Sharfstein, JM, Miller, JD, Davis, AL, Ross, JR, McCarthy, ME, Smith, B, Chaudhry, A, Alexander, GC, Kesselheim, AS, Blueprint for Transparency at the U.S. Food and Drug Administration: Recommendations to Advance the Development of Safe and Effective Medical Products, The Journal of Law, Medicine & Ethics, 45 SI (2017): 5-6 Winter 2017. Available at: http://aslme.org/Back_Issues_And_Articles?journal=JLME&year=2017&volume=45&number=4&type

Davis, AL, Miller, JD, The European Medicines Agency and Publication of Clinical Study Reports: A Challenge for the U.S. Food and Drug Administration, JAMA, Published online February 20, 2017. doi:10.1001/jama.2017.0918
Books and Monographs
Group Authorship, including Davis, A., PERSONALIZED HANDGUN ACT, A Model Law, The Johns Hopkins Clinic for Public Health Law and Policy, May 2016: 1-24

Group authorship, including Davis, A., State Departments of Corrections Are Violating FDA's Investigational New Drug Regulations By Experimenting With Lethal Injection Drugs, The Johns Hopkins Clinic for Public Health Law and Policy, May 5, 2014, available at: http://www.jhsph.edu/research/centers-and-institutes/center-for-law-and-the-publics-health/Lethal%20Injection%20Policy%20Paper%20Final.pdf
Chapters
Practice-Related Reports
Gaskin, DJ, Davis, AL, Zare, H., Kanwar, O., McCleary, R. (2019). Access to Dental Care in Maryland: An Assessment of Challenges and Solutions, Baltimore, MD: Advocates for Children and Youth, November 2019 available at https://www.acy.org/policies/how-to-increase-dental-access-across-maryland/

Davis, A., Hospital Community Benefits and Health Care Reform in Maryland: A Strategy for Improving Population Health, Baltimore, MD: The Abell Foundation, Inc., January 2017, available at http://www.abell.org/sites/default/files/files/Community%20Benefits_1_24_17.pdf

Davis, A., Leviton, S., Singer, J., Mitigating the Effects of Divorce on Children Through Family-Focused Court Reform, Baltimore: The Abell Foundation, Inc., August 1997