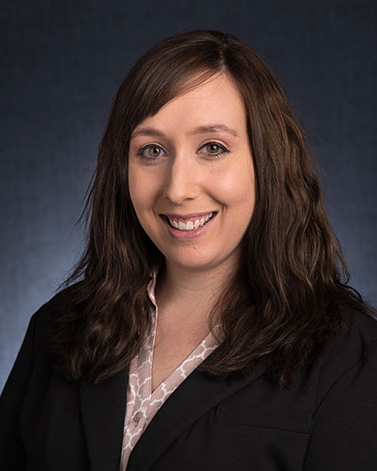 Catherine Shaw is the head paralegal at Gordon, Wolf & Carney and has been with the firm since 2015. She attended Towson University, where she graduated with a degree in Communication Studies.
As the firm's head paralegal, Catherine supervises GWC's team of paralegals and provides case management support for the attorneys in the Social Security Disability, Class Action, Public Entity, and Mass Tort Law practice areas. She has primary responsibility for providing case management support for our Social Security Disability clients and ensures that their disability claims are handled as quickly and efficiently as possible throughout a lengthy and cumbersome claims process. Catherine also oversees the administrative support for the firm's other practice areas. Catherine's goal is to make sure that each and every one of GWC's clients receive the highest level of service with empathy, compassion, and professionalism.
In her free time, Catherine is a photographer, capturing the moments that will be shared by family and friends for decades to come. Whether it's a fundraiser aimed at cancer awareness, a celebration of a milestone for an organization, or the joining of two families in a wedding, she aims to capture all of the moments and details of those important days.
Catherine's two worlds — paralegal and a photographer – though very different, create balance in Catherine's life. They allow Catherine to help people, both at the times they need it most and on their happiest days.
Your goals are my goals. Let's start building a better tomorrow, today.
Education
Towson University, B.A., 2021